Did you ever had an important conversation on Skype that was so full of important details that you had problems keeping up writing them down?
If you use Skype on Linux, there is "Skype Call Recorder" that allows you to record the conversation for easy listening later on.e's how to install and use it on Linux.

First you need to download it from the download page and then install it according to the specific procedure of your distribution.
Once installed, first start Skype Call Recorder.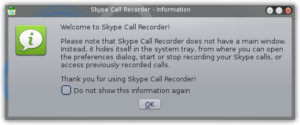 Then open Skype. A window will pop up asking to connect to the Skype Call Recorder to Skype.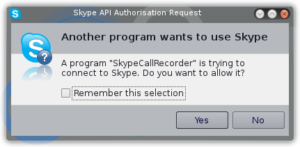 From now on, every time you do a cal with Skype, Skype Call Recorder will ask whether you want to record it or not.



If you decided to record it, the whole conversation will be stored in MP3 format in a directory called "Skype Calls" in your home directory.