If you are a long user of Google Images, you know that there was an option to search by exact size on Google Images; the option was accessible by clicking on "Tools" under the search bar and then "Size".
Unfortunately the option has been removed by the "Size" menu and it has been replaced by generic "Any size", "Large", "Medium", and "Icon"; that does not help if you need a specific size for your creative project.

Google has created the search engine "Google Images" to allows the user to search the Internet for image content. Google introduced  Google Images on July 12, 2001 and by now it has index several tens of billions of images.
You have probably used it a lot of times to find various kind of images, like wallpapers or memes.
Video guide on how to search images by exact size on Google Images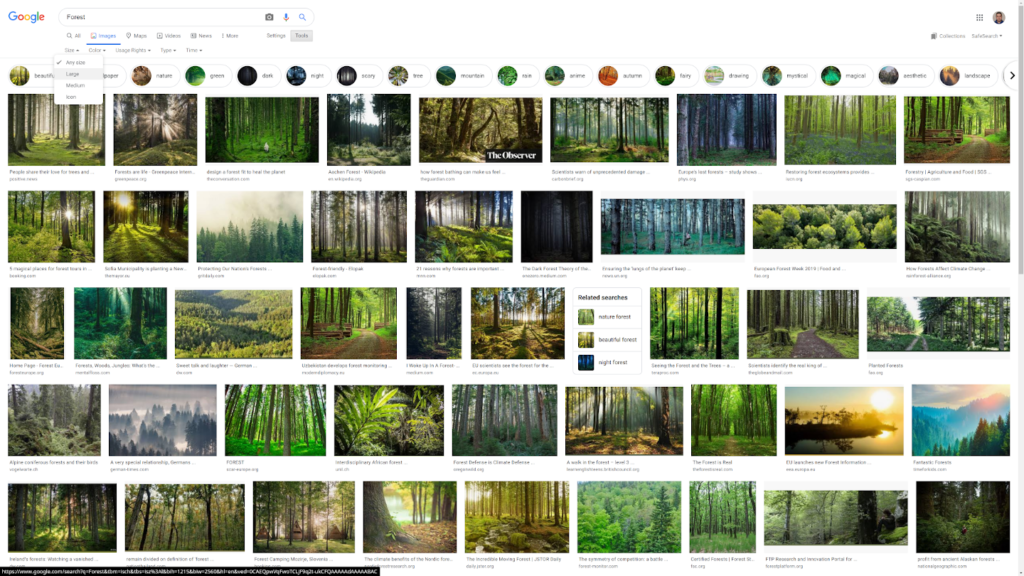 First try Google Advanced Image Search
One way to narrow down the size is to use Google Advanced Image Search. But it only extend the options by giving other generic sizes, as you can see from the screenshot below. For example you can search for more than 640×480 or more than 10 MP). Google Advanced Image Search still doesn't give you the option to search by exact size.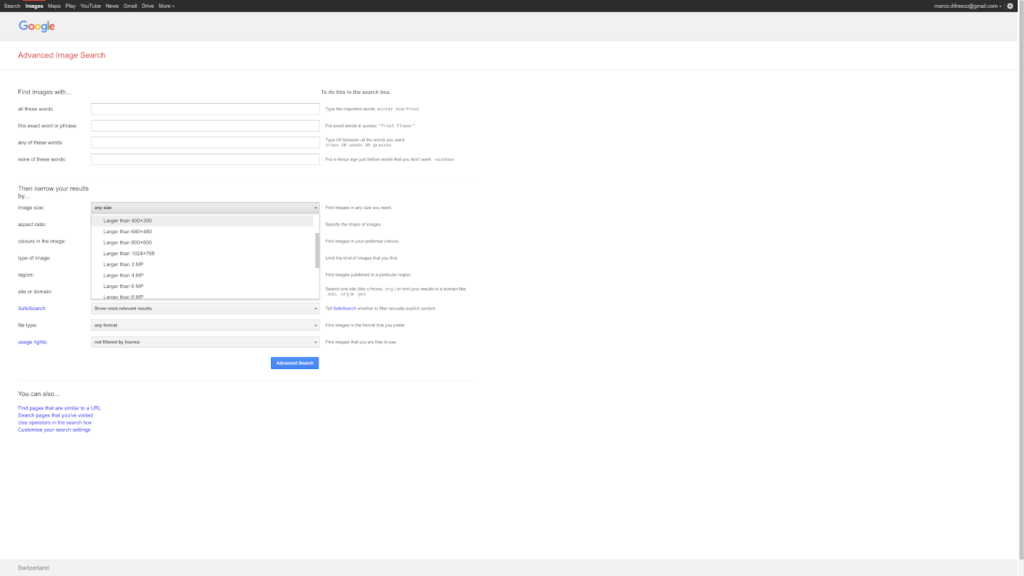 Search by exact size on Google Images by keyword
To find an image with the right size, you have to use the keyword imagesize:XXXxYYY on your search query, where XXX is for the width and YYY the hight. That keyword will filter all the images with the precise width and height.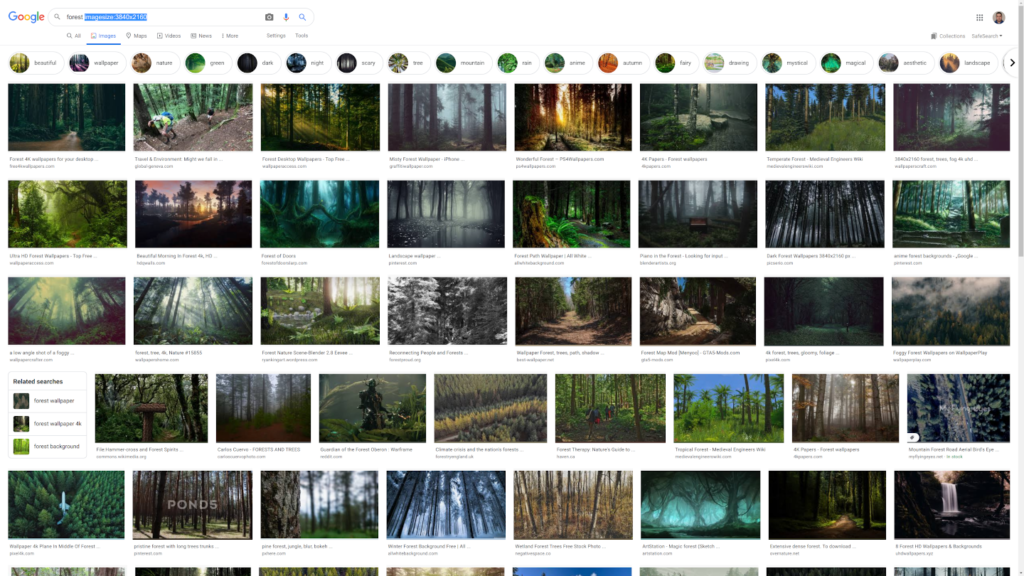 As a bonus tip: did you know you can do reverse image searches? It happens often that you have an image, but you cannot remember what it is in it (like the location or the name of a famous person you don't remember the name of). You can click the camera icon inside the search field on the right and upload the image; Google Images will tell what it is in a couple of seconds and it will recommend similar images.